EXCAVATION SUPPORT WITH CHEMICAL GROUT
Excavation Support with Chemical Grout is a method of supporting structures adjacent to planned excavations without the destructive vibrations caused by conventional sheet piling. Chemical Grout turns loose soils under existing structures into rock, thus allowing for excavation immediately adjacent to the foundation.
EXCAVATION SUPPORT OVERVIEW
Excavation Support with our patented TERRAGROUT™ Chemical Grouting System is the process of injecting chemical grout, which permeates granular soil, creating a solidified mass similar to sandstone. This process is used when the vibrations from conventional sheet piling could cause nearby structures to settle.
Ideal Where Sheet Piling is Not an Option

Underpin Existing Structures

Facilitate Construction of Subsurface Structures

Turn Granular Soil Into Sandstone
TERRAGROUT™ Chemical Grouting System
We at DEI have a patented chemical grouting system, which we utilize to inject chemical grouts into granular soils. Our patented system allows us to mix and dispense environmentally friendly mixtures, which have proven to be of the highest quality available.

EXCAVATION SUPPORT CASE STUDIES
Dosdourian Enterprises, Inc.
2018-08-08T18:23:48+00:00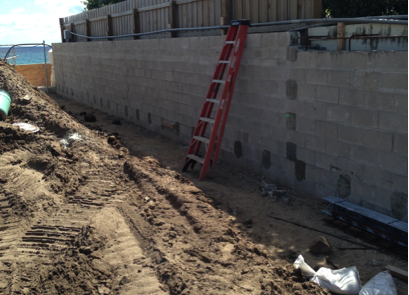 In this project, the General Contractor had to excavate a [...]
fixdirt
2016-03-28T12:53:19+00:00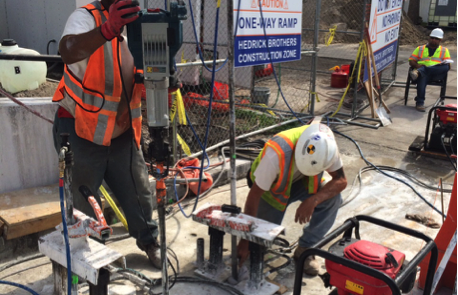 In this example the General Contractor had to maintain traffic [...]
REQUEST A QUOTE
Please fill out the form below and a representative will contact you shortly.
OUR OFFICE
Dosdourian Enterprises, Inc.
300 Prosperity Farms Rd #E
North Palm Beach, FL 33408

Monday – Friday: 9:00 AM – 5:00 PM

Saturday – Sunday: Closed